OPIS
GrowEmity LED light source allows to accelerate plant grow and increase harvest. It is even possible to regulates plant grow and bloom time. Unlike any other kind of artificial light sources, LED light sources have specially matched spectrum for specific plants. LEDs are fully controllable, so it is possible to change spectrum with just couple of different LEDs. This increases efficiency of horticulture and planning harvest. Additionally LEDs may generate more light and less heat then sodium lamp, allow to light up side or bottom of plants. LED light sources are used in artificial plantation without daylight, so plants may be breeding almost everywhere.
ZASTOSOWANIE
Ogrodnictwo
Dedykowane aplikacje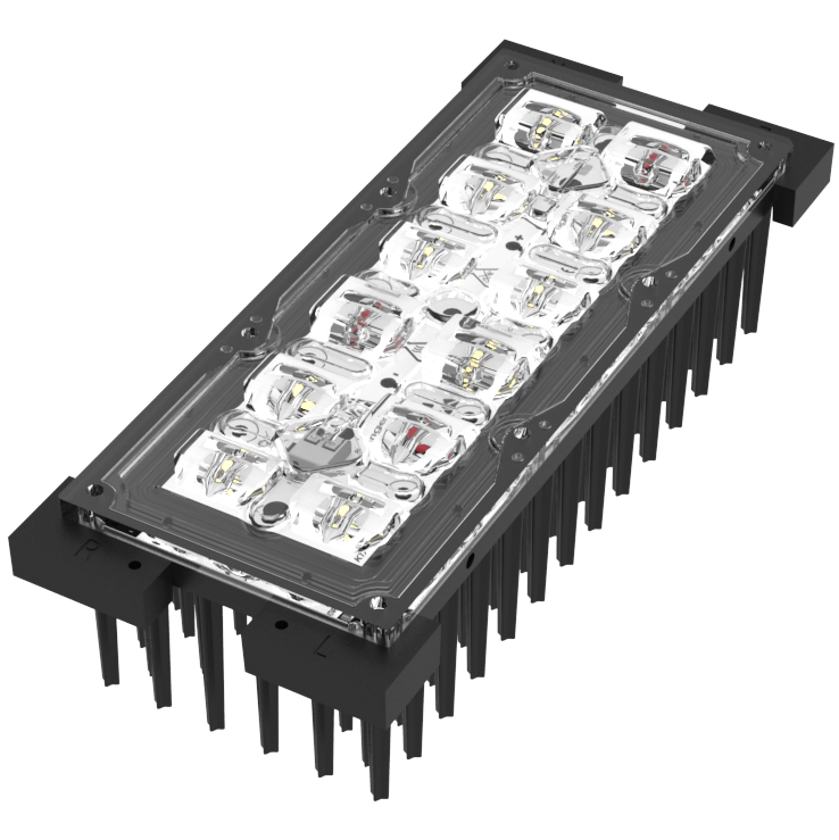 Przykładowe rozwiązanie
Input Current [mA]
Forward Voltage [V]
Power [W]
Colour
λ [nm] / CCT [K]
Radiant Power [mW] / Luminous Flux [lm]
PPF [μmol/s]
PPF/W [μmol/J]
Article Number

GrowEmity

2x6 FWWW-K174

350
30,4
10,6
FAR RED
727
795
0,48
0,25
L0-145044-FWWW-C1000-K174
WHITE
5000
1331
17,64
2,04
500
31,6
15,7
FAR RED
727
1121
0,68
0,23
L0-145044-FWWW-C1000-K174
WHITE
5000
1824
23,58
1,84
700
32,8
22,9
FAR RED
727
1518
0,92
0,21
L0-145044-FWWW-C1000-K174
WHITE
5000
2396
30,60
1,65
800
33,1
26,6
FAR RED
727
1733
1,05
0,21
L0-145044-FWWW-C1000-K174
WHITE
5000
2636
33,66
1,57
Parameters were calculated for temperatures TJ= 25°C
Radiant power and wavelength for color LEDs; Luminous flux and colour temperature for white LEDs.
Value of these parameters were calculated for default bin and with tolerances of 15%.
Please contact us before ordering for more information.